Anyone just hearing of Wag either doesn't own a dog or lives under a rock, right? This relatively new startup has come to compete with Rover for its slice of the $44 billion pet industry. However, how much do Wag dog walkers make? This is our focus today and not the worth of the pet industry or the competition between Wag and Rover.
If you've just googled this question, we're guessing you're considering dog walking on Wag and you want to know whether it's worth your while. Or maybe you're just plain curious. Whatever the case, we will be answering your question in a bit.
So, before we begin, let's check out this introductory video by Wag itself. It gives a brief overview of what you the platform is all about. Of course, it's overtly simplified and makes it look easy peasy lemon squeasy but, don't worry, all of that would unravel pretty quickly.
How Much Do Wag Walkers Make?
First off, Wag takes 40% of all payments while the walker gets 60%. After the deduction, therefore, a Wag dog walker would earn $9 for a 20-minute walk, $12 for 30 minutes and $18 for an hour.
According to the company's pricing, a 30-minute walk would cost the dog's human $20.
On the app, there are three options for the dog walking duration. So, customers get to pick from among a 20-minute walk, a 30-minute walk, and a 60-minute walk. Of course, each costs a different amount of money. A 20-minute walk would cost the dog parent $14, while a 60-minute walk would cost the dog owner $30.
So, how much do Wag dog walkers actually get to take from those sums?
Well, as usual, Wag takes a percentage of the amount paid for the walk. So, for a 20-minute walk, a Wag dog walker would earn $9, $12 for 30 minutes and $18 for an hour.
So, from the look of things, Wag gets to keep 40% of the payments while the walker gets 60%. Yeah, we know. High take and some people are complaining. However, here is some cheering news.
If you do your "walk" well (get it?), you can become a customer's preferred walker. If that's the case, you get walks easily from them. However, if you're not a preferred dog walker and someone else is, it becomes more difficult to get walks.
This is a real-life testimony for a Wag walker: one particular time, they received 10 walk notifications. Out of the 10, they requested 9 but got none of them. Apparently, said person wasn't a preferred walker yet.
How Do Taxes Work With Wag?
Well, because Wag dog walkers are more like contractors than employees, tax is not removed from their pay by Wag. instead, walkers would have to pay their tax out of their annual dog walking income by themselves to the government at the end of the year.
Does Wag Get A Portion Of The Tips As Well?
As a matter of fact, Wag dog walkers get to keep all the tips from their dog walking. Fortunately, it does appear that many dog owners are happy to tip their dog owners as this seems to be a very common occurrence in the dog-walking business.
Is There A Signup Fee For Registering On Wag As A Dog Walker?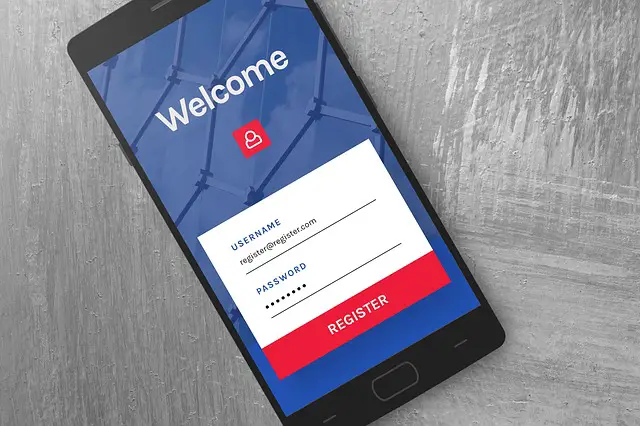 There is a signup fee for registering on Wag as a dog walker.

Signing up to be a dog walker on Wag is quite easy. You'd have to take some quizzes concerning dog walking (they are quite easy). You'd also have to submit (for lack of a better word) to a background check and then set up your profile. Now, this background check is where the signup fee comes in. Wag expects potential dog walkers to pay the sum of $25 for it to run a background check on them.

This is relatively new in the sharing economy space and while it is not such a huge con (you'll see why in the next section), it's definitely something potential Wag walkers might want to consider before signing up.
Are There Any Bonuses For Dog Walkers On Wag?
There sure are bonuses for dog walkers on Wag. Dog walkers can earn up to $25 by way of referrals. However, this is a referral of customers not walkers.

When you sign up to be a Wag walker, you get a referral code which you can send to customers. If they sign up using your code, you get to earn a $25 referral bonus. But it's not just a win for you as the customers also get $20 off their first walk as well. That's as good as a free 30-minute walk.
You could actually make a significant amount of money simply referring customers to the Wag app.
Apparently, Wag sends its walkers some Wag business cards where they can write their referral code. You can send these out these cards to dog-friendly buildings and see what comes out of it.
Plus, referring one customer is all you need to make up for the initial signup fee.
Do Wag Walkers Get Paid If A Customer Cancels A Walk?
Well, an employee with Wag says yes and for the total amount the walk was supposed to be. However, this would only hold if you've already clicked "on my way." If you haven't, you get no reimbursement.
Wag walkers, on the other hand, say something a little different. They agree that you get nothing if the walk is canceled before you click "on my way." However, we seem to be picking up that there's no assurance that you'd get a reimbursement even if the customer canceled after you clicked "on my way."
How Much Do Wag Dog Walkers Make In Comparison To Professional Dog-Walkers?
According to Joshua Viner, co-founder, and CEO of Wag, Wag dog walkers make an average of about $17.50 for each walk. In comparison, private professional dog walkers make between $20 and $40 per walk.
Let's begin by checking out this video from Buzzfeed News. Here, Caroline O'Donovan explains how Wag works for dog walkers, comparing it to private professional dog walking.
According to Joshua Viner, co-founder, and CEO of Wag, Wag dog walkers make an average of about $17.50 for each walk. In comparison, private professional dog walkers make between $20 and $40 per walk. Of course, they get to keep all that cash to themselves too since they run their own business and don't have to answer to anyone.
Plus, they can also walk any number of dogs they want per time.
On Wag, it's different as you can't walk more than one dog at a time. You can, however, walk additional dogs coming from the same family at the rate of $5 per dog. Private professional walkers, on the other hand, can decide to walker a good number of dogs at a time and charge a lot more per additional dog.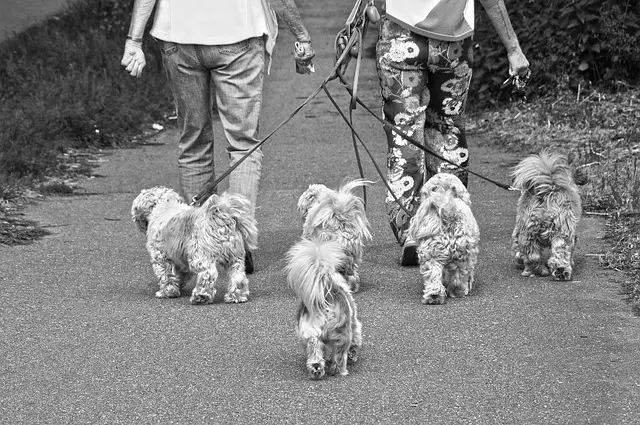 However, just before you conclude, remember that as a private professional, you'd have to get your own equipment and transport. (Click here to read our article on dog supplies you might need) Wag walkers, on the other hand, have Wag to take care of equipment and other stuff such as doggie bags, treats, etc at no extra cost.
But hey, we've not answered the big question, how much do Wag dog walkers make in comparison to private professional dog walkers?
To put things in perspective, two private professional walkers in California's Bay Area claim to make between $30,000 and $80,000 per year.
In comparison, a Wag walker would make an average of about $22,000 per year. This is if the worker were to do five consecutive 60-minute walks five days a week.
So, in summary, if a Wag walker is to get a chance to make nearly as much as a professional walker can make, they'd have to do about 5 times as much in a 5-hour span than a professional would in an hour simply by walking multiple dogs at once. Don't forget that finding dogs within a close proximity of each other is also a factor for the Wag dog walker.
Check out these other helpful articles:
Is It Worth It Being A Wag Dog Walker?
If you decide to be a set up your own private dog-walking business, you'd earn more but you'd also spend more than an average Wag dog walker. Wag might be a great idea but it might be better for students looking for a part-time gig.
In summary, considering everything, you might be asking yourself "is it worth it being a Wag walker?" Well, that would depend on you. If you decide to be a set up your own private dog-walking business, you'd earn more but you'd also spend more than an average Wag dog walker. But hey, you need to spend money to make money, right?

We think Wag is a great idea. But we think you'd find it more worth it if you're a student or just looking for something part-time with which to make some side money.
How Much Do Wag Dog Walkers Make? — Related FAQs
How Much Does Wag Charge To Walk Your Dog?
Wag charges dog owners $14 for a 20-minute work, $20 for a half-hour walk, and $30 for a one hour walk.
If you have more than one dog to walk, each extra dog would cost you an additional $5.
Should You Tip A Dog Walker?
It's a good idea to tip your dog walker. If you're confused about how much that should be, a good rule of thumb is to tip between 10% to 20% of the daily walking fee.
While tipping a dog walker is definitely not mandatory, it is always a most appreciated gesture.
How Old Should You Be To Walk Dogs For Money?
Children 12 years upward can earn some money by walking dogs.
It is always advisable not to let kids younger than 12 walk dogs for money as they are still too young to handle large breeds especially all alone. Kids that are, at least, 12 years old have attained some level of responsibility and hence, can be entrusted with the walking of most dogs.
Plus, they can definitely make some good money while at it.
Can I Bring A Friend On A Wag Walk?
Bringing a friend along with you while going to your client's home is definitely not something you can do.
It's definitely okay, however, to walk with a friend you ran into on the way as you walk the dog. You can also stop briefly to say hi and chat if you meet someone you know while dog walking.
Do I Need My Own Leash For WAG?
Wag does provide its walkers dog-walking necessities such as a dog leash, a doggie bag, treats, and other such stuff at no cost to the dog walker.
Can You Work For Both Wag and Rover?
There is no law prohibiting dog walkers from working for Wag and Rover at the same time. It all depends on you and how much you can handle.
Each of these platforms has its strengths and weaknesses. Working on both of them would definitely open you up to new opportunities you wouldn't otherwise get by working only on one platform. It's definitely an idea worth exploring.