In this post, we attempt to answer the question "which dog food has never been recalled?" We will get right into that immediately after this introduction. However, don't be in a hurry to run off as we will be also be explaining what food recalls are and what you should if you learn that your dog's food has been recalled.
Let's begin with a brief explanation of what a product recall is. It should give you something to chew on while we continue in this article.
You might be surprised that food recalls aren't as grave as they seem to appear and that that a dog food is recalled doesn't mean that the brand is good for nothing. In the same vein, that a dog food has never been recalled doesn't mean, either, that the brand is a great one. As most matters concerning pets and nutrition, this is a matter requiring a multi-faceted approach.
Before then, though, here are all the dog foods that have never been recalled.
Fromm.
Life's Abundance.
Earthborn Holistic.
Zignature.
Holistic Select.
Eagle Pack.
Nature's Logic.
Precise Holistic.
Canine Caviar.
VeRuS
Annamet.
Nature's REcipe.
Now Fresh.
Back to Basics.
Blackwood.
Acana.
NomNomNow.
Ziwi.
Adirondack.
The Farmer's Dog.
Ollie.
Pet Plate.
List Of Dog Food That Have Never Been Recalled
1. Fromm
Fromm is a family-owned pet food business currently in the 5th generation of the family. The company makes its entrees in small batches in a controlled environment. All ingredients used are natural and there's a wide variety to meet the nutritional requirements of all kinds of dogs.
2. Life's Abundance
Life's Abundance makes use of wholesome ingredients only in the manufacturing of its pet foods. If you want to go grain-free in your dog's diet, this brand has got the kibble to meet your needs. Since it makes its foods in small batches at a time, the assurance of quality is always high with this brand.
3. Earthborn Holistic
Earthborn is an earth-aware brand. It cares for your dog but it also cares for the environment as well. It makes use of only renewable resources in its manufacturing processes and makes it a point to reduce its ecological footprint.
4. Zignature
Zignature is the brand for the raw feeders. Dog parents who want to get their pooches on a raw diet but can't afford the time to prepare the food every day will find a friend in Zignature.
5. Holistic Select
Holistic Select is all about supporting and improving your dog's digestive health. The brand packs its foods full of essential, natural ingredients such as fiber, prebiotics, probiotics, botanicals, as well as digestive enzymes. Your dog's belly would be happier for it.
You can click here to read our article on holistic dog food.
6. Eagle Pack
When you get an Eagle Pack dog food, you get a balanced diet completely devoid of artificial preservatives and fillers, at least that's what Eagle Pack promises its customers. On a diet that's devoid of fillers and preservatives, your dog will bound with robust energy and always look healthy with a shiny coat, fur, skin, and eyes.
7. Nature's Logic
Nature's Logic prides itself on its wholesome approach to pet food production. In its words, it never cuts corners or skimps on quality in order to prepare your dog a food that he deserves.
8. Precise Holistic
This brand focuses on dry dog food and declares that it never follows shortcuts. The brand strives to maintain a reputation for placing a premium on meticulous testing of products according to the strictest standards.
9. Canine Caviar
Canine Caviar is known for its alkaline-based diets. According to the brand, these diets are designed to introduce more oxygen into your dog's bloodstream. This way, his DNA self-recovers more effectively and more efficiently.
10. VeRUS
This is the only brand on the market to carry dog food with freeze-dried live probiotics – emphasis on "live." It hardly gets better than that. VeRUS provides dog owners with dog foods that are almost as good as homemade foods made with nutrients of high quality.
11. Annamet
The reason this brand is so impressive is that it is continuously analyzing its products by independent laboratories in order to ensure that its production processes are following the strictest standards.
Annamet keeps its diets holistic, using only natural preservation methods and ingredients that are free of antibiotics.
12. Nature's Recipe
For Nature's Recipe, it designs its diets to center around healthy digestion, a healthy weight and shiny skin and coat for your dog. The brand also carries a limited ingredient line (Pure Essentials) to cater to dogs with stomach sensitivity issues.
13. Now Fresh
Now Fresh works with a team of passionate nutritionists who hold the company and its products to the highest standards. The brand tests every batch of food it sends into the market at each step of production in order to ensure they are only sending their best products into the market.
14. Back To Basics
Here, the company only uses organ meat as the main protein source, not muscle meats. From a nutritional standpoint, organ meats are 10 times better than muscle meats. They are rich in vitamins, minerals, and other essential nutrients.
15. Blackwood
Blackwood slow-cooks its meals in order to make them much easier to digest. Like many of the brands on this list, this brand manufactures its foods in small batches. It's also very open about the ingredients contained in its foods as well as their percentage content in the meal.
16. Acana
Acana manufactures dry dog foods mostly. Because it never outsources its cooking to other kitchens, the brand is able to monitor what goes on in its manufacturing process firsthand. Acana ensures to use locally-sourced ingredients, mostly fresh, but never preserved by preservatives.
17.  NomNomNow
This one is a relatively new brand or, more correctly, startup. The company started out in 2015 and delivers freshly made dog food at your doorstep. NomNomNow is operating in a relatively new space in the industry. So, it might require a little more time before we can fully judge this company. Overall, though, the brand's feats, so far, are highly commendable.
18. Ziwi
Based in New Zealand, Ziwi is a company that strives to do everything the right and ethical way. The brand has put in about 15 years into the pet food production business and, all through these years, has maintained this same ethical position.
19. Adirondack
Adirondack is into the production of performance dog foods. The company is based in the US where it has its manufacturing plants as well.
20. The Farmer's Dog
The Farmer's Dog is a pet food service that delivers to your doorstep, foods that are fresh from the farm and balanced. The company works with simple recipes, following basic laws of science to create meals that keep your dog nourished and healthy.
21. Ollie
Ollie is proud of its production processes, especially because it strives to use only ingredients with pronounceable names. The brand makes dog food that keep dogs healthy but are still convenient to feed for dog owners.
22. Pet Plate
Pet Plate cooks personalized meals for dogs in a USDA facility (United States Department of Agriculture). The brand currently has four recipes in its offering and packages these recipes in resealable containers which is great for our ecosystem. It's a subscription-based service and currently has great reviews among its subscribers.
Check out these other helpful articles
What Is A Dog Food Recall?
A dog food recall occurs when there are safety concerns around a particular dog food discovered as a result of consumer complaints or by testing the food itself. When this occurs, the product is then recalled. That is, the public is informed not to use those products anymore.
Nonetheless, recalls are not limited to dog food. Any product can be recalled.
Typically, what happens is same as what we described above: safety concerns are raised concerning the product in question. This might be as a result of consumer complaints or results from a test of the product. When these issues are detected, a request is then sent to the public to discontinue the use of said product. This is what we call a product recall.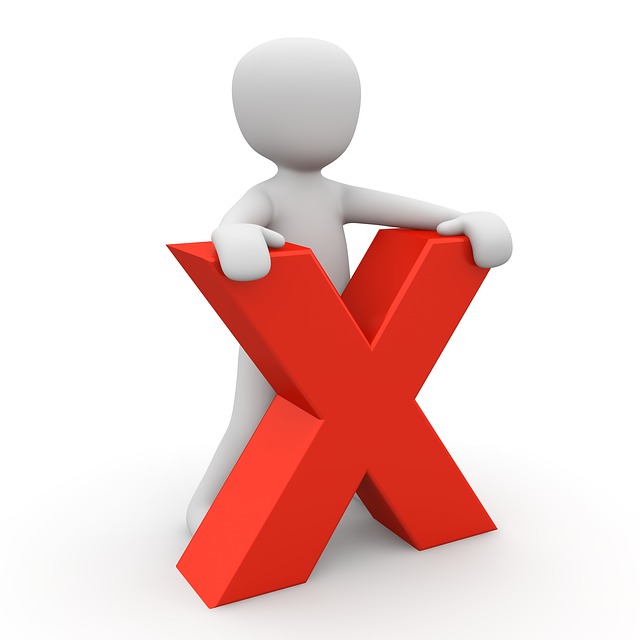 What Are The Ways Products Could Get Recalled?
There are two ways a recall can happen. It could either be FDA-issued or it could be a voluntary recall.
What Is An FDA-Issued Recall?
If the FDA has issued a recall of a product, it's usually because it has gotten complaints from customers or maybe it discovered a problem with the product upon testing. A number of things could cause the FDA to issue a recall. Some of them include potential contamination by E.coli, as well as inconsistent product packaging.
This video shows the FDA alerting vets and pet owners on the recall of dog foods from several brands as at January of 2019.
What Is A Voluntary Product Recall?
As the name suggests, this is a case where the manufacturer is the one issuing the recall. Reasons for a voluntary recall might include the food testing too low for a certain nutrient, issues with a certain ingredient, formulation, or product packaging. Some other times, companies do this as a preemptive move to prevent or temper down the effects of negative press from the FDA having to issue a recall on their products.
Which Bodies Monitor Pet Food Quality?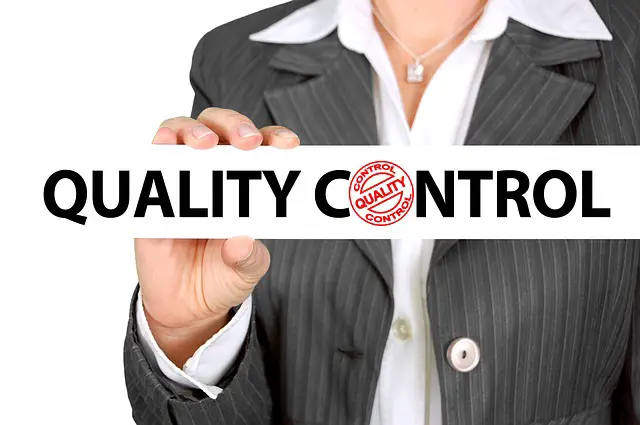 Although food recalls happen every year without fail and that can be scary for dog owners, there are laws that govern pet food manufacturers. There are also government bodies that enforce these laws and monitor compliance and monitor pet food quality. The largest of these bodies is the Food and Drug Administration (FDA). Then there's the US Department of Agriculture (USDA), the Federal Trade Commission (FTC), and the Association of American Feed Control Officials (AAFCO).
The U.S. Department of Agriculture
This department is concerned with the approval of the labels on pet foods. On request, the USDA can run a voluntary inspection of pet food manufacturing facilities in order to give some guidelines on how best to make safe pet food.
Guidelines include the quantity of meat necessary for any particular pet food, minimum nutritional requirements as well as information to be included on the label.
If a pet food company chooses to undergo the USDA's voluntary inspection, they get a special seal from the USDA which they include on their food pack. This seal confirms that the USDA has checked their facility and found them to be in compliance with its guidelines.
The Federal Trade Commission (FTC)
The primary purpose of the FTC is to monitor advertising so that brands don't overexaggerate and mislead consumers. It ensures that the information touted by brands concerning their products are true to the label and accurate.
The Food and Drug Administration (FDA)
As for the FDA, it plays a major supervisory role in nearly all aspects of pet food production. The department handles all approvals for pet and human food and drugs, ensures truthful advertising, and inspects manufacturing plants as well.
Finally, all pet foods must follow FDA's guidelines in its Cosmetic Act before it can get to the market.
The Association of American Feed Control Officials (AAFCO)
This is a voluntary association so it does not have as much influence as the aforementioned three. It regulates the sale and distribution of animal foods (pet foods inclusive), as well as animal medications.
The organization ensures that basic nutritional requirements are met, and labeling is correct and accurate.
In all of this, though, the AAFCO does not create its own laws but borrows from those of the states in which they operate.
What Should I Do When My Dog's Current Food Is Recalled?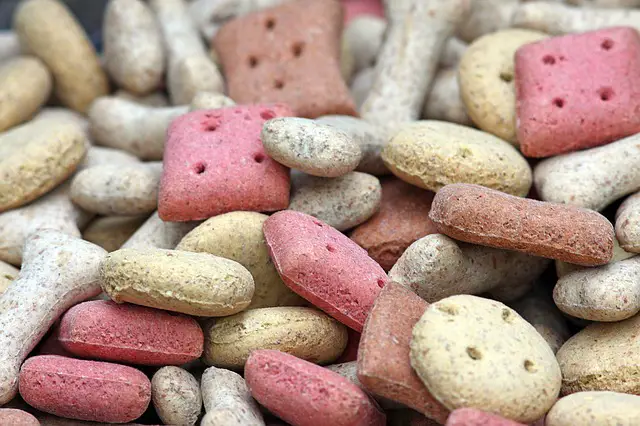 If you get the news that your dog's current food has been recalled, then discontinue use immediately whether or not your dog is showing any negative symptoms. It's always best to err on the side of caution. When you do that, then read the report and find out why the food was recalled and whether your dog's health is at risk. Besides telling you about brands and recipes affected, a recall report will also give you the specific lot number and UPC codes for the affected products. 

Now, even if the food you're feeding your dog, fortunately, hasn't been listed, it's still a good idea to discontinue feeding and check with your vet to be sure. Then there's also the chance that your dog food has been affected and your dog begins to show symptoms of ill health. In this case, you might want to lodge a complaint with the FDA.

If your dog isn't ill, on the other hand, and you've discontinued your dog from the diet, then that's the best you can do. Well, you could return said food to the store you got it from for a refund but that's up to you.
If you choose to dispose off the food, then make sure you do that carefully. You don't want other animals stumbling on it and consuming it.
A Word About Boutique Dog Foods
If you've been following the news in the world of veterinary medicine, then you probably know about the FDA's concerns with boutique dog foods. The FDA seems to be sensing some kind of link between certain ingredients in these foods and dilated cardiomyopathy (DCM) in dogs.
Right now, no brands have exactly been named.
Initially, people thought it was just about grain-free diets. However, Lisa Freeman (DVM, Ph.D., DACVN) has debunked that in her article on the Journal of American Veterinary Medical Association. According to her, the problem has a much broader scope not limited to grain-free diets, but BEG diets. BEG stands for Boutique companies, Exotic ingredients, or Grain-free diets.
Freeman explains that this link might have developed due to the use of lentils and chickpeas which serve as a replacement for grains in grain-free diets. However, it's not limited to lentils and chickpeas. Freeman also writes that exotic meats, fruits, and vegetables might also be culpable.
So, what can a dog owner do?
Well, Freeman advises that you only buy from pet food companies that work with veterinary nutritionists and other such experts.
Researchers still have a lot of work to do by way of research. So, you'll be wise to check with your vet if you have any concerns concerning your dog's diet.
Which Dog Food Has Never Been Recalled? — Related FAQs
What Dog Food Has The Most Recalls?
Blue Buffalo: 2007, 2010, 2015 (twice), 2016, 2017 (thrice).
Evanger's: 2010 (4 times), 2011 (twice), 2017.
Diamond Pet Food: 2005, 2012 (twice), 2013.
Nature's Variety: 2012 (twice), 2013, 2015.
Iams: 2007, 2010 (thrice), 2011, 2013 (twice).
Pedigree: 2008 (twice), 2012, 2014 (twice).
Purina: 2011 (twice), 2012, 2013, 2016.
Hill's Science Diet: 2007 (twice), 2014, 2015.
Bravo: 2007, 2011, 2013 (twice), 2014 (twice), 2015 (twice).
Wellness Pet Foods: 2011, 2012 (twice), 2017 (twice).
What Dog Food Has Been Recalled 2020?
Only two dog foods have been recalled so far in 2020 which are the Capelin Whole Fish Pet Treats by Icelandic and the All-Natural Raw Turkey Dinner by Aunt Jeni's Homemade.
What Did Dogs Eat 100 Years Ago?
Dogs only started eating kibble about 100 years ago. However, before then, poor dog owners would feed your dogs with scraps from their kitchen or table as well as animal offal. For dogs in the country, they supplemented the scrap with foraging and other small animals that they killed. Wealthy dog owners, on the other hand, usually had their kitchen staff prepare their dog's food, usually meat. Some of them also bought commercial dog food which was chiefly made from horse meat.
What Brand Of Dog Food Is Making Dogs Sick?
The U.S Food and Drug Administration (FDA) has mentioned that there might be some links between some dog foods and dilated cardiomyopathy in dogs. However, studies are still ongoing. Food brands mentioned include:
Acana.
Zignature.
Taste of the Wild.
4Health.
Earthborn Holistic.
Blue Buffalo.
Nature's Domain.
Fromm.
Merrick.
California Natural.
Natural Balance.
Orijen.
Nature's Variety.
NutriSource.
Nutro.
Rachael Ray Nutrish.
Do They Put Dead Dogs In Dog Food?
Currently, there are no policies that make the use of dead or euthanized pets in the making of pet food illegal. This is why you must never buy dog food containing anonymous meat ingredients. You know this when they simply say "meat" or "meat meal" rather than stating the specific animal from which the meat is sourced like "chicken" or "chicken meal." These generic meats could be sourced from any kind of mammal including roadkill, diseased or dying animals, or even euthanized pets.
Do Dogs Need Grain In Their Diet?
Studies by the FDA on whether dogs can or cannot have grain in their diet are still ongoing. Hence, there's no final word on whether grains are good for dogs or not. Whatever you do though, observe your dog. If he is allergic to grain, then maybe stop feeding him grain in his diet but consult your vet first. The most important thing to keep in mind when feeding your dog is to aim for complete and balanced nutrition.